It's been a long, long week... Hence why this is late =P Next week I should be back into the swing of things! =3
1. The Obernewtyn Chronicles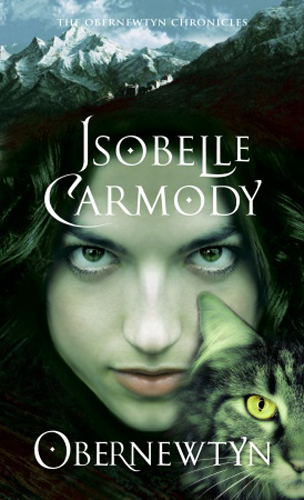 I think this is my favorite series ever. It's totally awesome, and the
final book is coming out in November!
So excited for that. It's a post-apocalyptical fantasy, where those with "special abilities" (such as talking to animals and telekinesis) are exiled or burnt at the stake for having them. It's Harry Potter-esque in the way that the books start as an easy read, and the later ones are designed for older-ish readers. It's fabulous! If you haven't read these books, you should!! (Be warned though, the last book is... massive).
2. The feeling after handing in an assignment...
Yeah. Since week 2 (it's currently week 6 in my uni calendar), I've had an assignment due every week - a presentation and assignments). So the feeling that it's all over for two weeks is totally fabulous! I might be able to do some crafting! YAY!
3. Angry Birds
Oh. So. Addictive. <3
4. Facebook games
I've been playing Pioneer Trail (formally Frontierville) and MafiaWars, and I can't figure out why they're so amusing... Hehe...
5. Driving.
Last week I drove
a lot
. When I say a lot, I mean
a lot.
Just to be clear. Hehe. I find it seriously relaxing - the simple motions of changing gears etc is seriously relaxing!
...And going fast is fun.
Until next time,
-C